What kind of business cards are there?
Purpose of the business card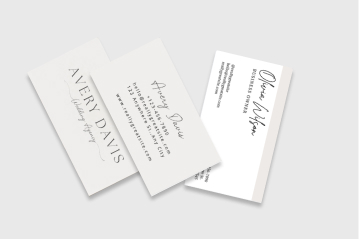 Types of business cards
Business card size
How to order a business card design?
A business card, or simply put a business card, is one of the mandatory attributes of corporate identity, which is a paper carrier of basic contact information about a company, brand or perhaps even a specific person.
It is well known: if you want to leave a good impression of yourself at a business meeting or personal acquaintance, the best way of such a presentation is to hand over a business card. It is also appropriate to exchange business cards on both sides. The business card has an ancient history.
In the past, it was considered a good tone to give a business card messenger, through such a gesture a person warned about his visit. In the modern world there are also electronic business cards, such a business card is in the popular Instagram. Through this communication link people exchange contacts in social networks.
What is appropriate to put on business cards? Business card is not a city directory, there is no need to try to accommodate the maximum of information about you or your company.
Recently, very welcome brevity as in the design of the business card, and in the information located on it. Nowadays the world is overloaded with information as much as possible, so do not overload and business card unnecessary meaning. If you want to order a business card design, specify in the TOR for the designer to place on the business card only strategically important information.
Approach the question critically and remove all unnecessary. Leave only the company logo, name and surname of the contact person, position, phone number. The business card can also include the company's website, email or Instagram address.
Business card development price
Need a presentable business card that reflects the essence of you and your business? We are ready to develop and create any business card design for you. Need a business card for international business? No problem, we will design everything "as in the best houses of London" in English. By applying for business card design immediately, you automatically improve the effect of any future business meeting, or maybe even a casual acquaintance.
Readiness to co-operate in any cities. The main location Ukraine, as in the development of a digital product. Exactly: Kiev, Odessa, Kharkiv, Krivoy Rog, Nikolaev, Dnipro, Zaporozhye, Lviv, Vinnitsa, Mariupol, Kherson, Poltava, Chernihiv, Cherkassy, Zhytomyr, Chernivtsi, Sumy
We also work with the whole world, as we have the opportunity to provide service in English.
Why a business card is an important element of a business
Nowadays, when the number of entrepreneurs and companies is constantly growing, the competition in the market of services and goods is becoming more and more fierce. In order to stand out among competitors and attract new customers, it is necessary to have not only quality goods and services, but also proper advertising, including business cards.
A business card is a small rectangular piece of paper on which the main contact details of a company or entrepreneur are indicated, such as name, surname, position, telephone number and e-mail address. A business card may also contain the company's logo and slogan, which helps the company to be recognised and remembered better.
However, many entrepreneurs do not give proper importance to business cards, considering them as an unnecessary or outdated business element. But this is not true! A business card is an important element of business for several reasons.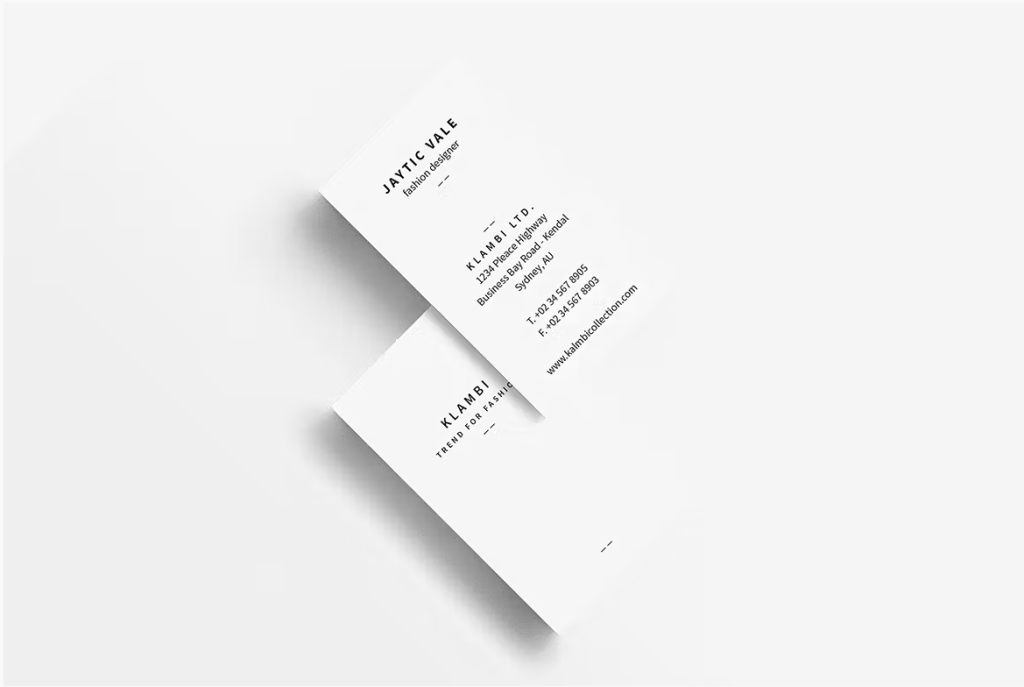 In addition, a business card is an inexpensive and effective advertising tool. Its development and printing do not require large costs, and the effect of its use can be significant. Of course, it is worth paying attention to the design and quality of the business card, so that it looks professional and high quality.
Finally, a business card is not only an element of business, but also an element of personal reputation of an entrepreneur. As they say, meet by the clothes, and see off by the mind. Qualitatively executed business card allows you to emphasise your individuality and professional level.
As a result, we can conclude that the business card is an important element of business, which should be taken into account in the development of business strategy and advertising campaigns. It is an inexpensive and effective tool that helps to establish contact with potential clients, create a professional image and promote your products or services on the market. You should not neglect this powerful tool in your business activities.