Website design is not just the visual design of a web page, it is a comprehensive approach to creating a website that includes not only the aesthetic component, but also the functional one. Website design includes such elements as color scheme, typography, arrangement of elements on the page, navigation and many other factors that affect the usability of the site and its visual appeal.
The main task of website design is to create an interface that will be easy and intuitive for users, as well as meet the requirements of the brand and its target audience.
In the process of creating a website design, it is necessary to take into account many factors, ranging from the type of business, products and services, to the age category of the target audience and its preferences in using the Internet. A good website design is one that is not only aesthetically pleasing to the eye, but also helps the user to quickly and conveniently find the necessary information and perform the necessary actions.
in preparation for the creation of
design of the site
How and where to order
website design in Dubai
A modern business cannot be imagined without a quality online presence, and a professional website design plays a key role in creating an attractive and convenient environment for your customers. If you are located in Dubai and are looking for a reliable partner to develop a unique web design, you are on the right track.
Why choose Dubai to start a company and build your website?
Dubai is not only a global center of finance and technology, but also a place where innovations in all areas of business are developed. Cultures and ideas converge in this metropolis, making it the perfect setting for creating a unique web presence. Whether you are a local startup or an international company, Dubai will give you access to creative design professionals who can turn your ideas into reality.
How to choose a website design contractor?
Experience and Portfolio: When looking for a company or designer, it is important to look at their previous experience and portfolio. Review their work to make sure their style matches your concept.
Reviews and testimonials: Look for testimonials about potential partners. Real testimonials from clients will help you understand how reliable and quality their approach is.
Customization and Customization: Your website should reflect the unique features of your brand. Make sure the company is able to provide a customized design rather than a template solution.
There are many agencies and freelancers in Dubai that specialize in web design. You can start by searching online by exploring their company websites, reading their portfolios and getting in touch to discuss your needs.
As a reminder, when choosing a website design partner in Dubai, it is important not only to pay attention to price, but also to quality, experience and professionalism. A quality website design can greatly enhance your online reputation and attract new customers, making you competitive in Dubai's dynamic business environment.
When you order design development from us, you get:

STEP 2
You will be contacted by a designer

STEP 3
You fill out a brief
How much does it cost to develop
a design for a website in Dubai
Designing for a website in Dubai can be a more complicated process than it may seem at first glance. The cost of this service is determined by many factors and it can vary depending on a variety of parameters. In a world where digital presence plays a crucial role, website design becomes a key element of a successful online presence.
Factors that influence cost include the scope and complexity of the project. From the scale of a standard business card website to multi-page corporate portals, these factors are significant. Uniqueness and degree of customization also affect price – custom design takes more time and resources to develop.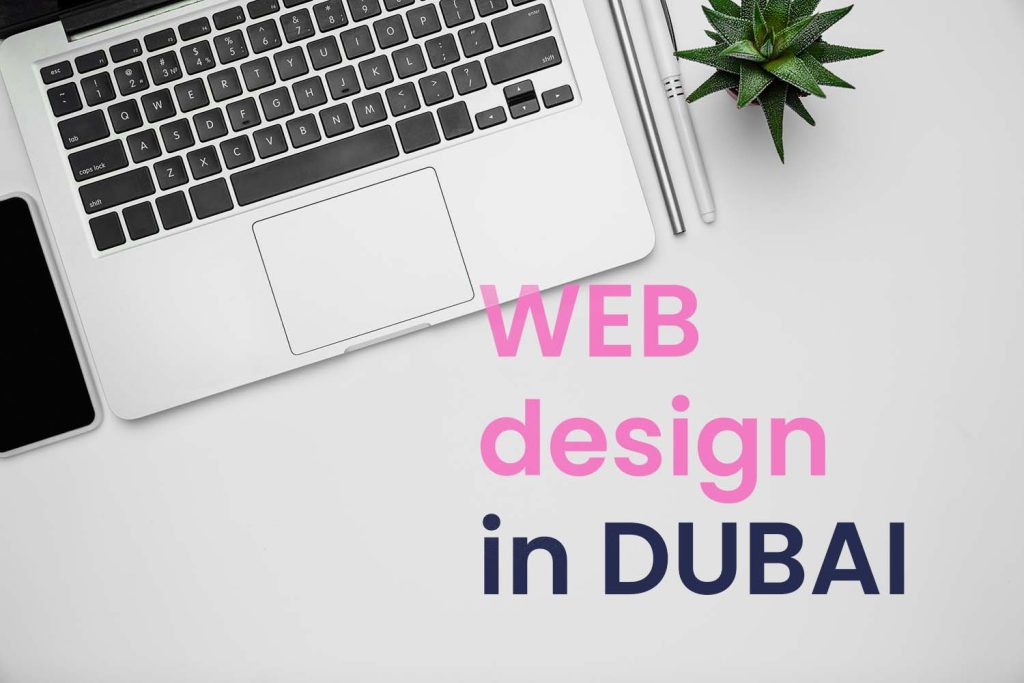 The adaptability of the site for mobile devices and interactivity also affect the final cost. Lead times can also affect the cost, especially in the case of urgent tasks.
However, investing in quality design brings a number of benefits. A professional visual design gives your website an aesthetic look and creates a favorable first impression. An improved user experience makes the site more user-friendly and increases the likelihood of successful conversions. Branding through design helps to set your brand apart from your competitors and create a recognizable style.
Stages of creating a website design